Bail bond funds give detained immigrants and their families hope.
February 2, 2019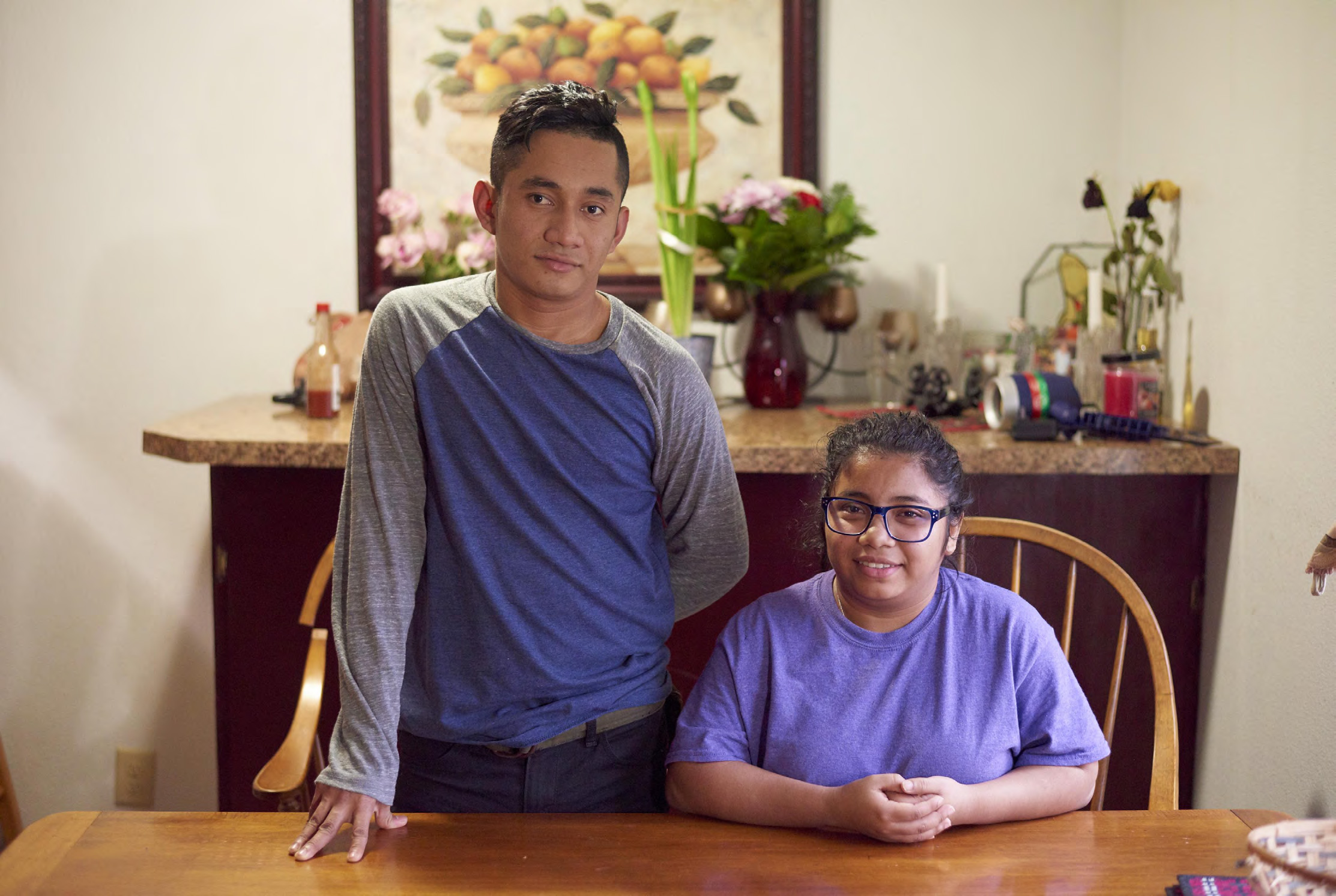 "If it weren't for all the organizations that helped us pay the bail bond, we wouldn't be here. I thank God that we made it to the United States, because there are really good people here."
Oscar Alvarado, 22, and his sister Beverly Alvarado, 19, stand side by side in their family's living room in Duvall, Washington, describing their experiences in the month and a half they were at immigration detention centers. Their mother and stepfather, Luz Ixcot and Jorge Fuentes, and members of their extended family, form an arc around them. Children play with toys on the floor or take crayons to coloring books at the table. Above the two siblings hangs a portrait of a girl in a pink gown and sparkling tiara at her quinceañera party.
The family recently fled their home country of Guatemala to escape the gang violence that threatened their lives.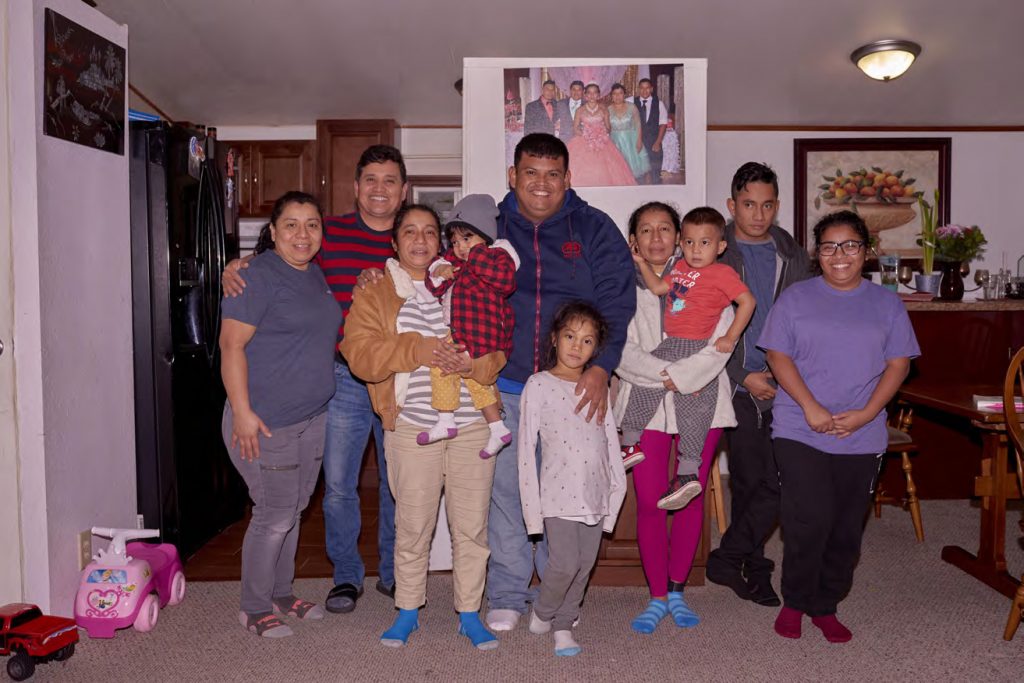 Oscar is contemplative and serious; Beverly is bubbly and full of cheer. Even as she tells of her experience in the detention center, she's either smiling or on the verge of laughter. "The bed was very hard," she says. "And the food was not so delicious." Everyone laughs. When she tells about the interview with ICE, her eyes grow wide behind her glasses. "They told me that I had to pay $25,000." That's bail for her release. When she heard the amount, she lost hope that she would be detained only for a little while. "When I first arrived, I thought I'd only be there for maybe 2 months… but with the bail amount, I thought, two years, three years… or longer. It's a really big bail."
Nodding in agreement, Oscar adds that his bail was set slightly lower—at $20,000. "An incredible amount," he says.
Their stepfather, Jorge, expands on their thoughts. "We were worried and sad," he says, "because that amount of money is impossible. We had hardly been here for two months, and we can't work due to our immigration status… and when they told me the costs, wow. For the both of them, $45,000."
"I was so scared," their mother Luz says. She holds a little girl on her lap, wrapping her arms protectively around her. "Where would we find the money? Where?"
Looming over them was also the threat of deportation. If they couldn't come up with the bail money, the family worried that they would be sent back to Guatemala. "I begged God," Jorge says, turning his eyes up to the ceiling as if in prayer. "I prayed the United States would accept them. I was afraid … if they tell us we have to return to Guatemala, it would be the same as digging my grave."
That's not an exaggeration. Organized crime and gangs rule the neighborhoods of Guatemalan cities and towns, including where the family lived, Chichimecas, which lies southwest of Guatemala City. Their town is very much run by drug traffickers, Jorge explains. Gang activities—including extortion and murder—pretty much go unchecked by authorities, making a normal life impossible. Nobody seems exempt from the violence—it arrives on everyone's doorstep eventually, including theirs.
Luz's 17-year-old niece, and Beverly and Oscar's cousin, was murdered in July 2018 for refusing to have sex with gang members. Jorge passes around photos of the girl: There she is on the soccer team. There she is as the Queen of the Festival of San Jose. There she is, alive and smiling and hopeful for the future. "They murdered her together with her mother and father," Jorge adds. "Beverly and [her cousin] were like sisters, they confided in each other … then [gang members] killed her and threatened Beverly." He and Luz glance at Beverly, whose smile has waned. She looks for a moment at her feet, her ICE-issued ankle monitor poking out of the hem of her pants.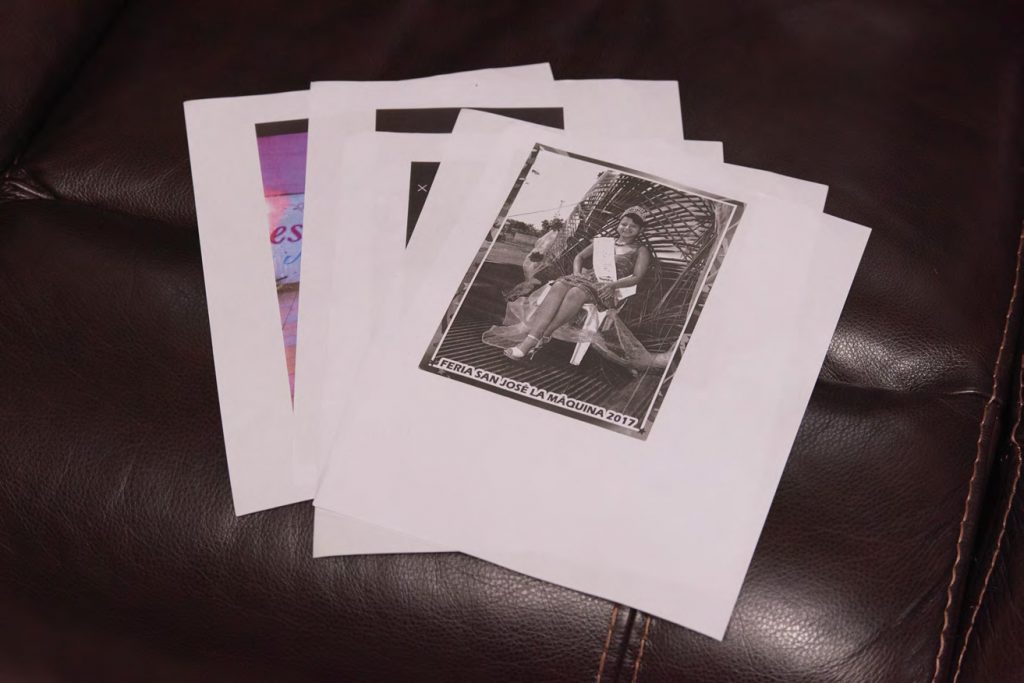 The family had nowhere to go for justice or to be safe. "There is a lot of corruption," Luz says. Appeals to police would do no good—it might even be worse for the family, the signature on their death certificates, as many police are entrenched in gang activities. Seeing no alternatives, the family began the long, arduous journey north.
Or as Luz puts it: "We left Guatemala running. We left everything there—our home, our jobs—everything."
As they discuss what they lost and left behind, a little girl pushes her pink plastic scooter to the center of the room, weaving in and out of people's feet. The scooter glows with light and makes funny sounds as she pushes it. Everyone starts laughing, immediately plucked from grief and reminded of the present, what they have. The family is together, alive and intact; they have made it to safety and remain together. It's close to a miracle.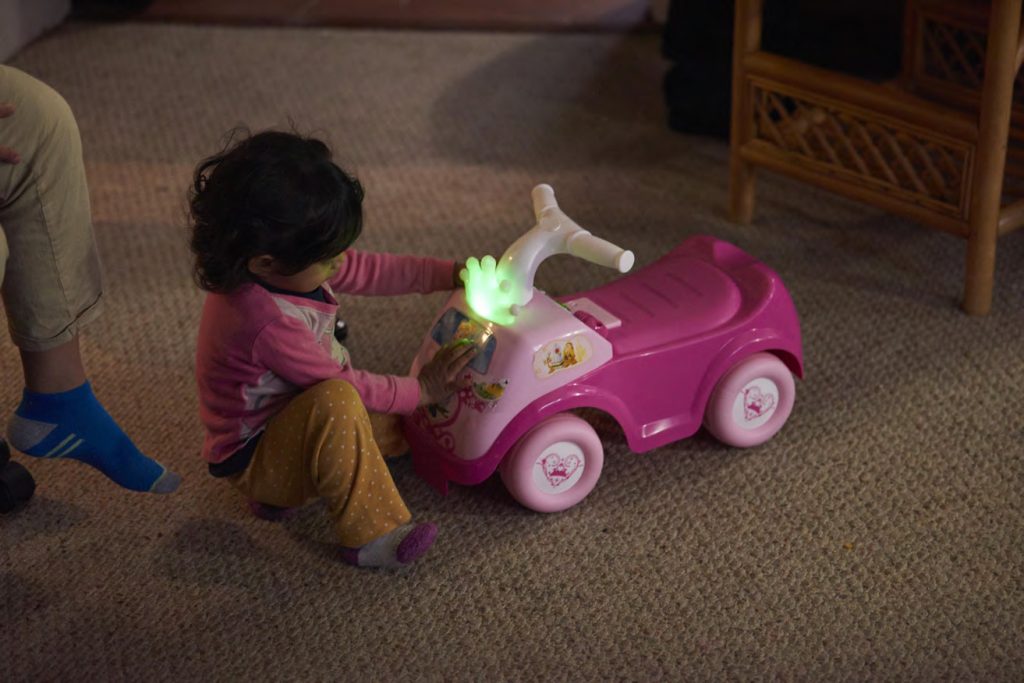 Thankfully, through a network of donor-fueled nonprofit organizations spanning from Texas to California and all the way up to this bucolic corner of the Pacific Northwest, enough money was secured to pay the bail bonds, freeing Beverly and Oscar from detention, and escorting the teens to Washington state to reunite with their family.
"If it weren't for all the organizations that helped us… pay the bail bond, we wouldn't be here. I thank God that we made it to the United States, because there are really good people here."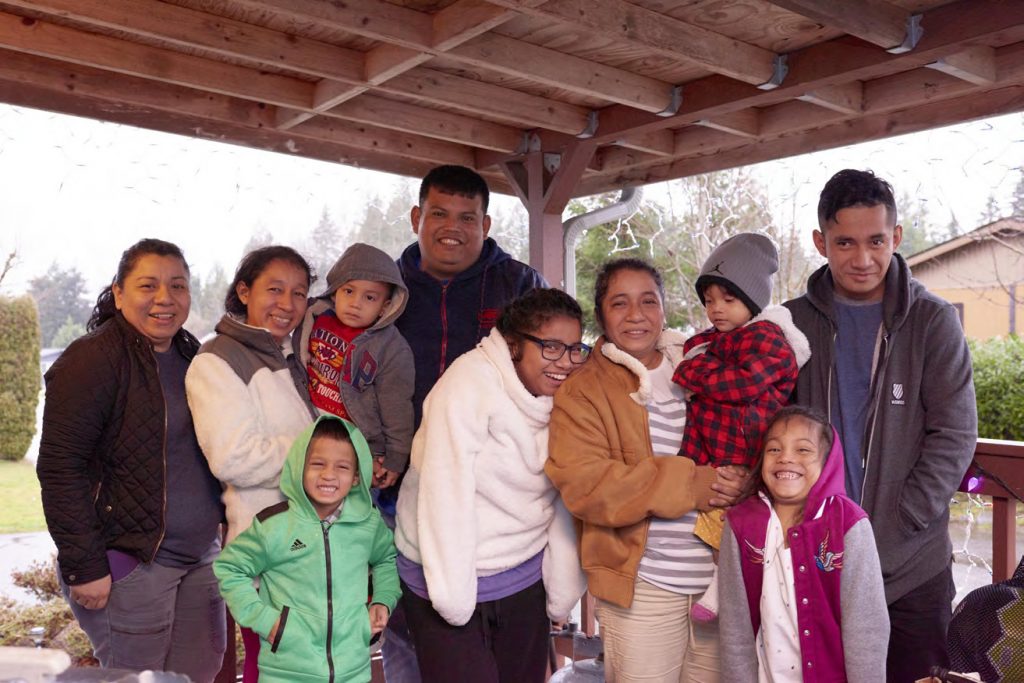 Interview by Chelsea Bolan
Photography by Meron Menghistab